LINKS:

Maud Powell Music Festival

List of Works

Sample Score Pages

UNI Jazz Studies

Alafia Press

Iowa Composers Forum

Musikverlag Bruno Uetz, Deutschland

The Hard Years - Opera Photos

Living in Iowa, Iowa Public Television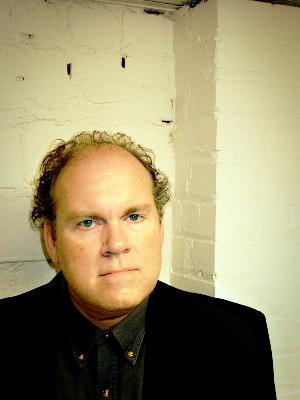 Jonathan Clarke Schwabe (Doctor of Musical Arts- University of South Carolina) is Professor of Theory and Composition, and chairs the composition and theory area at the University of Northern Iowa. His works have been premiered at the Spoleto Festival, the Eastman School of Music, the Society of Composer's Midwest Festival, the Conductor's Institute, and the Midwest Band and Orchestra Festival. His orchestral work "As I Remember"was performed at the Kennedy Center in the summer of 1999 and has received numerous subsequent performances in the United States and Europe. In 2000 and 2004, his operas "The Hard Years" and "The Sojourner" (the latter based on the Carson McCullers short story) were premiered at the Maud Powell Music Festival under the direction of Kevin MacMahon.

Schwabe's works have been commissioned by the International Arts Chamber Orchestra, the Iowa Composer's Forum, the Palmetto Arts Trio, DanceWorks, the La Ste Duo, Illinois Valley Symphony, the Maude Powell Music Festival, and the Indiana Ballet Theatre. His principal teachers include Samuel Adler, John Anthony Lennon, and Dick Goodwin. He has participated in masterclasses with David Diamond, David Amram, and Karel Husa among others. His music is published by Musikverlag Bruno Uetz and Alafia Press.
Contact the composer at jonathan.schwabe@uni.edu.